When you need a new water heater, turn to our team to get the expert installation services you are looking for.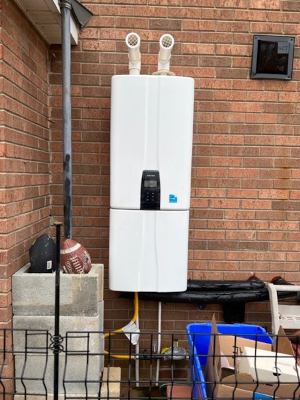 Before the advent of modern water heaters, warming water to use for bathing, laundry, or anything else was a laborious process. Today, we are fortunate to be able to enjoy plenty of hot water whenever we want—unless, of course, your water heater breaks down. Our team at Danny Eaton Plumbing has the right experience to provide the effective repair services you need in that situation, and we can also take care of hot water heater installation. If you need to replace your water heater, just give us a call to get our experts on the job.
Our team offers water heater installation services as a way to replace your existing, worn-out model, and as part of our plumbing services for new construction. Regardless of which situation most closely resembles your own, you can count on us to deliver the excellent results you deserve. We'll help you choose the ideal model for your needs, then make sure everything is installed exactly right to ensure you can enjoy a great performance from your new heater. Our team is also happy to take care of any necessary cleanup for you to remove all traces we were ever there.
We are proud to serve the community in the Piedmont Triad, North Carolina area, and we want to make sure you always have enough hot water to wash dishes, do laundry, and bathe and shower comfortably. If your existing water heater is due for an upgrade, don't hesitate to give us a call to learn more about our water heater installation services and how to get started.