Your kitchen is the heart of your home, and its plumbing is critical to its functionality and efficiency. Wear and tear can cause plumbing problems that require professional attention over time.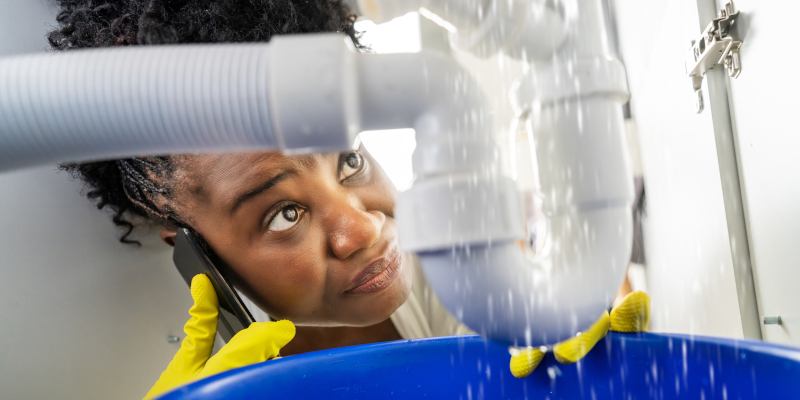 Let's look at several signs that your kitchen plumbing needs to be serviced to function correctly:
The Sink Drains Slowly- A clog could cause a slow-draining sink. Cleaning your drains can help prevent clogs, but if the problem persists, it's best to call a professional plumber to inspect and resolve the issue.
Faucets or Fixtures Leak- Leaky faucets and fixtures can waste water and cause water damage. If you see water around your sink, you may need a plumbing inspection.
Water Pressure Is Low- Low water pressure in your kitchen sink could result from a clogged aerator or a problem with the water supply lines. A professional plumber can determine the source of the low water pressure and recommend the best solution to restore optimal flow.
Foul Odors- Unpleasant odors emanating from your kitchen sink may indicate a clogged drain or a problem with the venting system. A plumbing inspection can assist in determining the source of the odor and resolving the issue.
Pipes that Make Noise- Unusual noises from your kitchen plumbing, such as banging, rattling, or gurgling, can indicate problems such as loose pipes or air in the pipes. Call a plumber to find the source of the noise and make adjustments or repairs.
Garbage Disposal Isn't Working Properly- If your garbage disposal frequently jams, makes strange noises, or is inefficient, it may be time for a plumbing inspection. A professional plumber can inspect your disposal, repair it, or recommend a replacement.
Knowing these warning signs allows you to address potential kitchen plumbing issues before they become more serious. At Danny Eaton Plumbing, we are the Piedmont Triad area's trusted choice for residential and commercial plumbing. Call us today to schedule an inspection.