We offer plumbing installation services for new residential or commercial construction.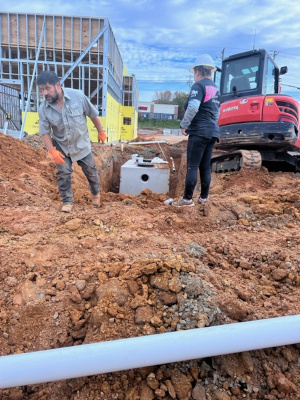 Every residential or commercial building, regardless of its size or purpose, needs a reliable plumbing system. That means that when new construction is taking place, finding an experienced plumbing company to handle the plumbing installation process is essential. There are many plumbing companies in the area you could turn to, but our team at Danny Eaton Plumbing is ready to exceed your expectations when you need new construction installation services in the Piedmont Triad, North Carolina region.
Our skilled team has been in the plumbing industry since 1978, and we continue to serve our customers with high-quality workmanship, timeliness, and excellent attention to detail. With over 40 years of plumbing experience, we are thoroughly prepared to handle all your new construction installation needs. Furthermore, we are licensed, bonded, and insured, so you can have peace of mind as we work on your site.
You can rely on us to complete the new construction installation process meticulously. We will use high-quality parts, and our team can even help you choose sinks, faucets, showers, tubs, toilets, water heaters, and other plumbing fixtures that will work best for the specific needs of the project. When we are finished, we are confident that you will be pleased with the quality of the results.
We are proud to provide new construction installation and other plumbing services to homes, residential buildings, and commercial buildings throughout the community. If you need a plumbing contractor, contact us today to learn more about our services or schedule an appointment.