Our free-standing tub installation service will help you get the bathroom of your dreams.
You want to make sure your home fits your aesthetic and needs, which means that sometimes a renovation project may be necessary to make sure that you're getting everything you want out of your space. With how much time you spend in your bathroom, you should make sure that this space is everything you want it to be. Hiring a free-standing tub installation service is one way to brighten up your bathroom.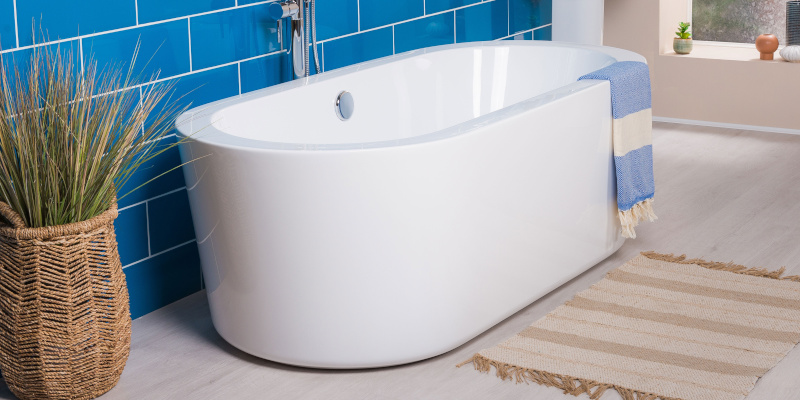 Free-standing tubs are a stylish addition to any bathroom. Built-in tubs simply don't have the same aesthetic appeal as free-standing tubs. Investing in a free-standing tub installation to replace your built-in tub may be just what you're looking for when it comes to elevating your bathroom. Plus, a free-standing tub installation can be done by a plumber, so you don't have to contact a contractor. The right plumber will be able to take care of the complex and challenging process of installing a built-in tub. Renovation projects can sometimes be a big headache, so why not make your bathroom renovation simpler without having to sacrifice style?
Free-standing tub installation is just one of the many services we offer here at Danny Eaton Plumbing. We want to help make your construction or renovation project a big success with our plumbing services. Whether you need a new free-standing tub, sink, toilet, or any other updates or changes to your plumbing system here in the Piedmont Triad, North Carolina region, you can count on us to get the job done right. We have almost 40 years of experience in the plumbing industry, meaning we've seen all sorts of plumbing issues and concerns and know just what to do to address them properly, so reach out to us today for all your plumbing needs.